This is my African display tank, this used to be in my 55g obviously without as many fish. This tank has Malawi (only mbuna are yellow labs the rest are Haps) and Tangs.
I keep the PH at 8.2 which seems to suit both lake species nicely. I know some people will frown on this mixing the two lakes but I've done this successfully for years now, now I will say it does take some careful choosing as I still think some tang species should not be mixed with any Malawi species which I know some will argue against as well. For filtration I'm running a Fluval 405 (soon to be replaced by an FX5) and an Aquaclear 110. I'm upgrading to the FX5 so I can get even more turnover of water as I like to overstock the tank to mimic more of their natural habitat and to help keep any aggression down as the tank is 95% male.
Here are some pictures which I will have more to come as I get time.
Picture of the tank.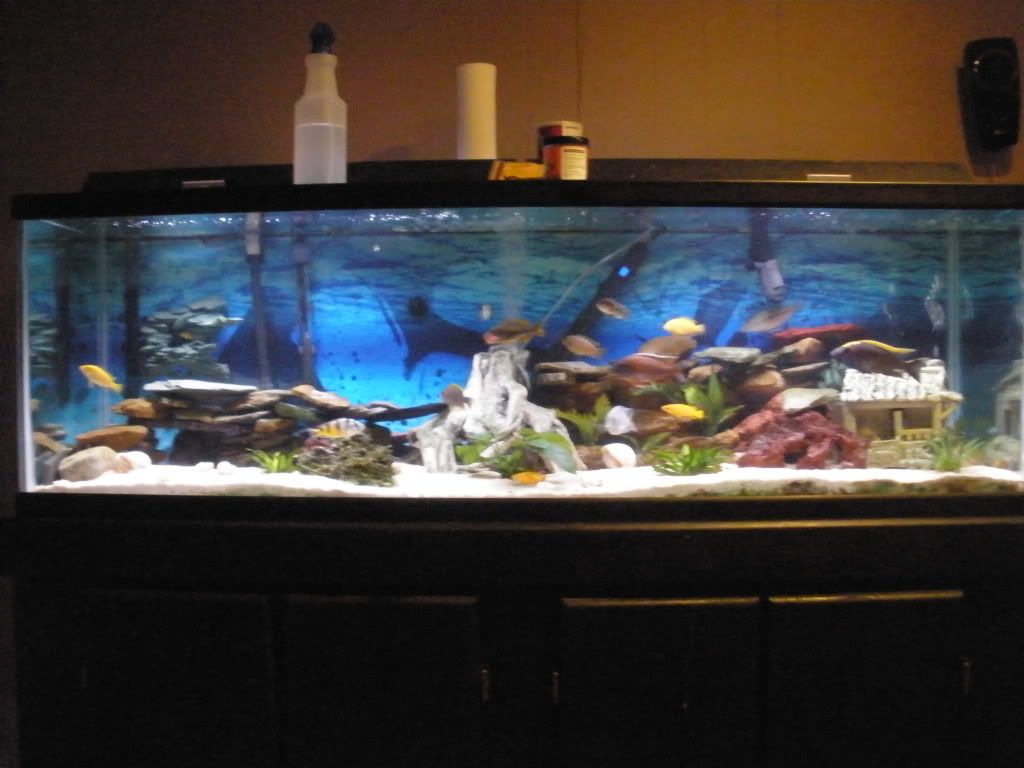 Aulonocara sp. "Stuartgranti Maleri" (Chidunga Rocks) Male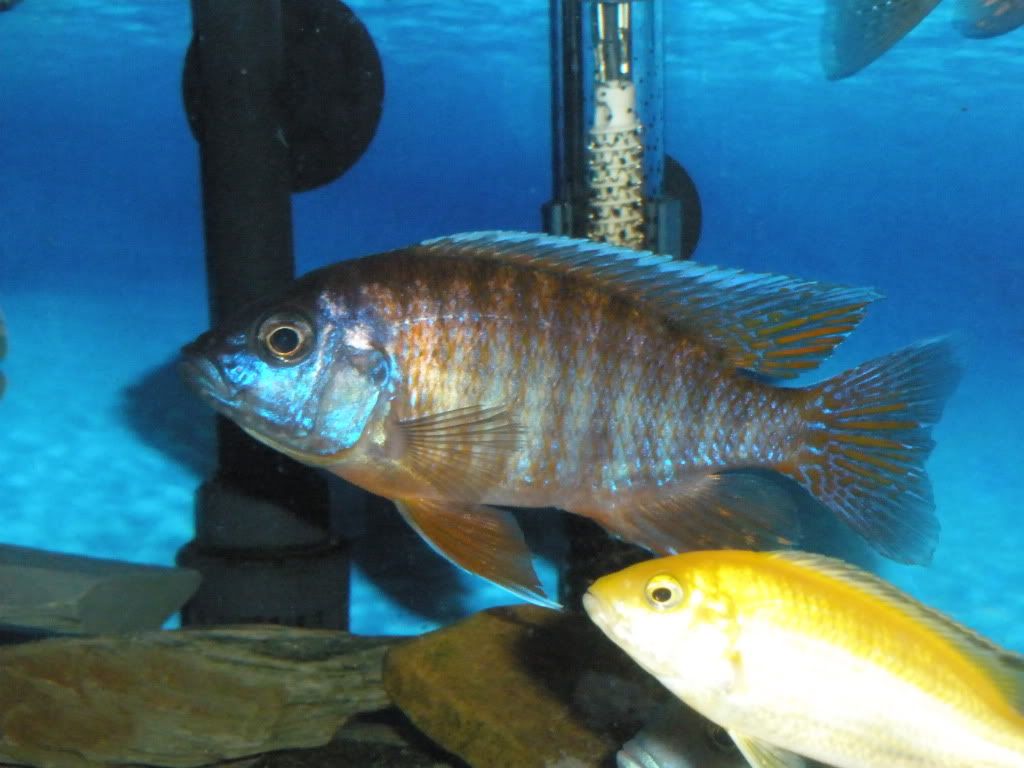 Labidochromis caeruleus Male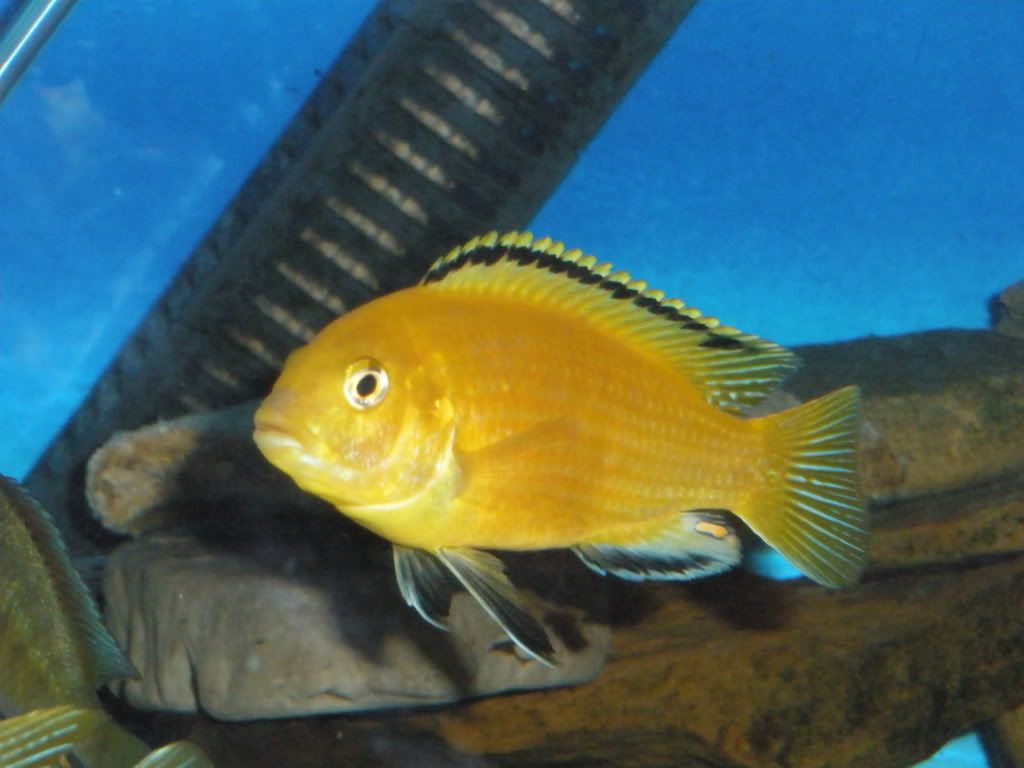 Pair of Blue Dolphins believe the male is on the left in this pic
Neolamprologus Leleupi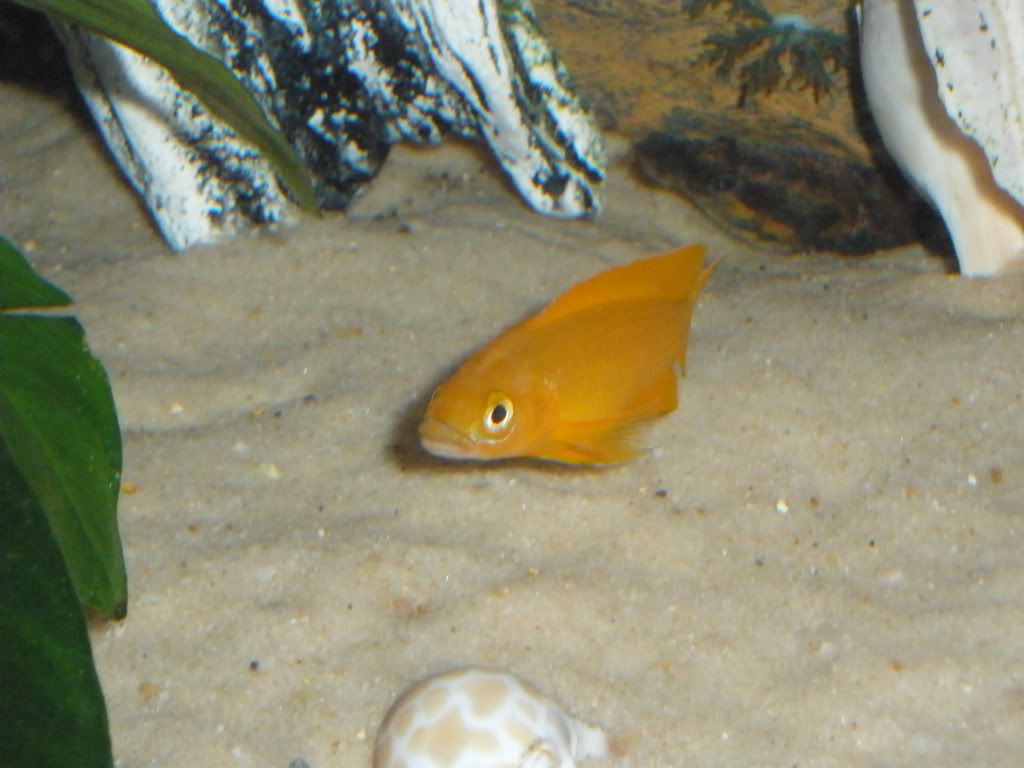 Otopharynx lithobates (Zimbawe) - Male